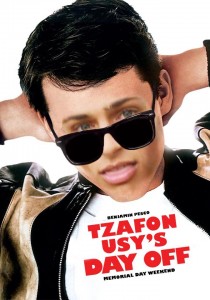 KINNUS GADOL (Regional Convention) is now open for REGISTRATION!
 Join us as we end of the year with a bang!
Activities Include:
Class of 2016 SENDOFF
Class of 2021 WELCOME
Election of 2016-2017 Officers to our Regional Executive Board
Banquet including the presentation of all 2015-2016 Chapter Awards
Fun and engaging programming including Israel, Social Action, Education and Tikun Olam (Fundraising)
Spiritual and Spirited Shabbaton including amazing RUACH!
DETAILS:
WHERE — BERKSHIRE HILLS-EISENBERG CAMP, COPAKE NY
WHEN — MAY 27-30, 2016
WHO — All Tzafon USYers (9th – 12th graders) and all 8th graders from across the region!!
COST —  
REGULAR REGISTRATION (Thru May 10th) — $325  9th – 12th Graders,  $300 8th Graders
LATE REGISTRATION (May 10th – May 15th) — $350 9th – 12th Graders, $325 8th Graders
Note:   R.E.B. and Sibling Discounts ARE available.   Please Register, but contact our Regional Director at Goldmeer@uscj.org before paying. 
Before MAY 9th — All fees but $50
MAY 10th – MAY 15th — All fees but $175
After MAY 15th — No refunds
REGISTRATION CLOSES on MAY 15th.   REFUNDS also not available after that time.
NOTE:  Payments are preferred by E-check or Credit Card (directly thru REGPACK).  However, payments may be made by Manual Check (Mailed to the Regional office)     If you wish to take advantage of this option, click on the "MANUAL CHECK" box on the payment page.
Money should NEVER be the reason a child does not attend!!  
Scholarship may be available from your host synagogue or chapter and we have regional scholarship available as well.


OTHER IMPORTANT INFORMATION:
 Questions or need more information??
Sandra Goldmeer — Regional Director, Tzafon & CRUSY USY/Kadima